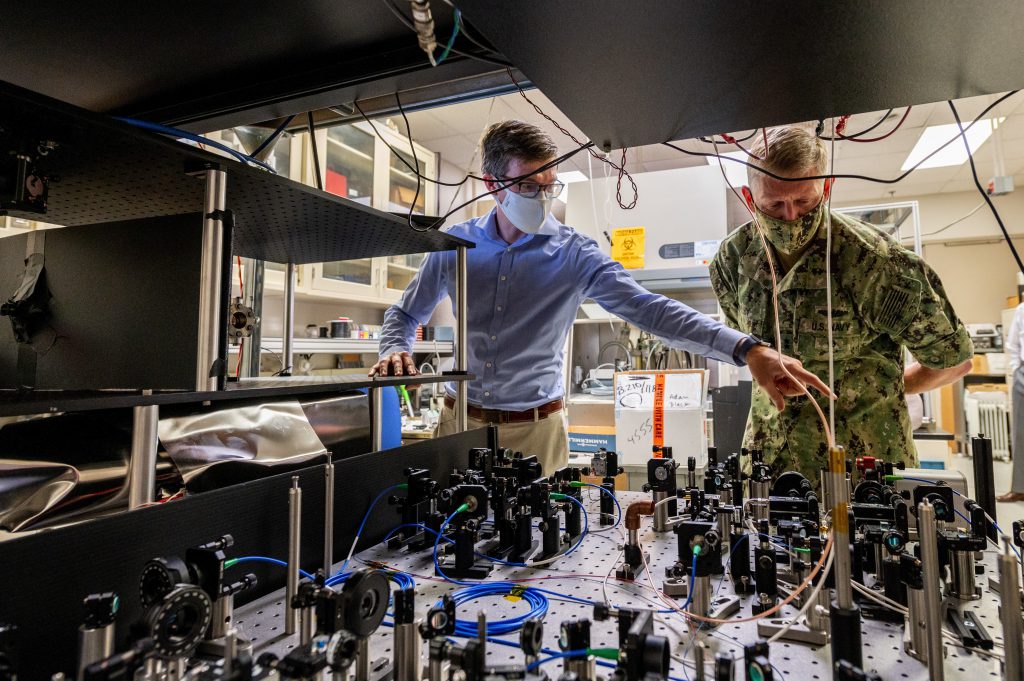 (July 1, 2022) To advance quantum network capabilities and leadership, the U.S. Naval Research Laboratory (NRL) announced work with five other U.S. Government agencies on May 18 to establish the Washington Metropolitan Quantum Network Research Consortium (DC-QNet) to create, demonstrate and operate a quantum network as a regional testbed. The six agencies are:
U.S. Army Combat Capabilities Development Command Army Research Laboratory
U.S. Naval Research Laboratory (NRL)
U.S. Naval Observatory
National Institute of Standards and Technology (NIST)
National Security Agency (NSA) / Central Security Services Directorate of Research
National Aeronautics and Space Administration (NASA)
There are currently two out-of-region affiliates to this Consortium:
U.S. Naval Information Warfare Center Pacific
U.S. Air Force Research Laboratory (AFRL)
Quantum networks, an emerging research frontier, will one day offer the ability to distribute and share quantum information securely among quantum computers, clusters of quantum sensors and related devices at regional and national distances. They can also be used to distribute ultra-precise time signals, and offer the potential to enable the creation of new applications not yet imagined.
For more information, see NRL's press release at https://www.nrl.navy.mil/Media/News/Article/3060477/nrl-announces-the-washington-metropolitan-quantum-network-research-consortium-d/.