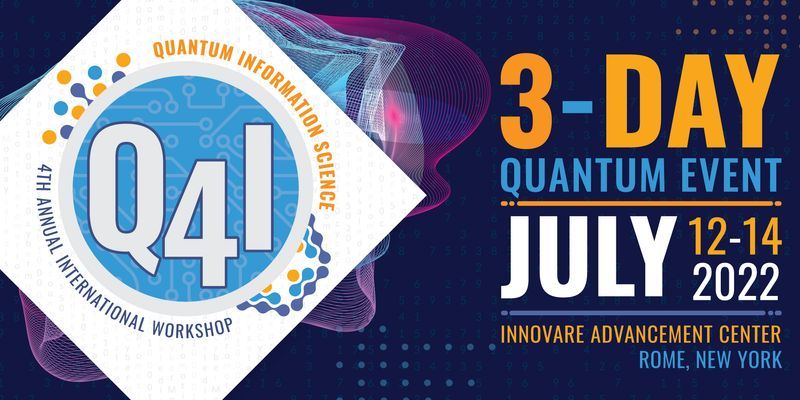 (June 22, 2022) The Q4I Quantum Information Science 4th Annual International Workshop, is an incredible three-day event taking place on July 12-14, 2022, at the Innovare Advancement Center. Attendees will engage intimately with key government, academic, and industry leaders as we shape the future of quantum together. Brought to you by the Air Force Research Laboratory (AFRL), Air Force Office of Scientific Research (AFOSR), Griffiss Institute, NYSTEC, SUNY and Innovare Advancement Center.
This event is part of a global connectivity initiative to build an open ecosystem of government, academic, and industry collaborations and shape the future of quantum innovation for the US and its' partners. Designed around engagement with the research and academic community, the event will present opportunities to ask questions live to the keynote speakers, as well as a space to network with fellow colleagues in the field of Quantum Information Sciences.
Learn more about the workshop at https://www.innovare.org/q4i.